SuperShot® PRP is A More Complete Platelet Rich Plasma, that is Fast, Easy, & Autologous
In standard Platelet Rich Plasma (PRP) centrifugation, potent biological agents are not isolated and concentrated, but are discarded with the Platelet Poor Plasma (PRP).
Blood plasma is rich in low density extracellular vesicles.  Extracellular vesicles transport proteins and microRNAs that are essential for tissue regeneration, healing, vascularization, and rejuvenation.
Standard PRP centrifugation does not isolate extracellular vesicles and the important therapeutic molecules they contain within.
Using the SuperShot® PRP process, extracellular vesicles are quickly isolated and incorporated into your PRP, resulting in a more complete PRP therapy.
SuperShot® PRP is:
Fast:  It adds just one spin—of only one minute—to the PRP preparation process.
Easy:  It requires minimal training and no additional equipment.
Autologous:  It isolates key molecules from the patient's own plasma.
SuperShot® PRP means more extracellular vesicles.  Low-density extracellular vesicles (EVs) are isolated from platelet poor plasma during this process.  Distinct types of EVs are isolated and added to PRP.  845 billion unique extracellular particles (169B/mL) with an average diameter of 130nm were isolated from 5cc of platelet poor plasma by the SuperShot® process.
Extracellular vesicles in the plasma carry potent biologically active molecules including non-coding microRNAs.  MicroRNAs are critical signaling components during wound healing, tissue regeneration, and neo-vascularization.  The SuperShot® PRP process enables the isolation of low-density EVs, increasing their concentration in PRP, and the important microRNAs they carry within.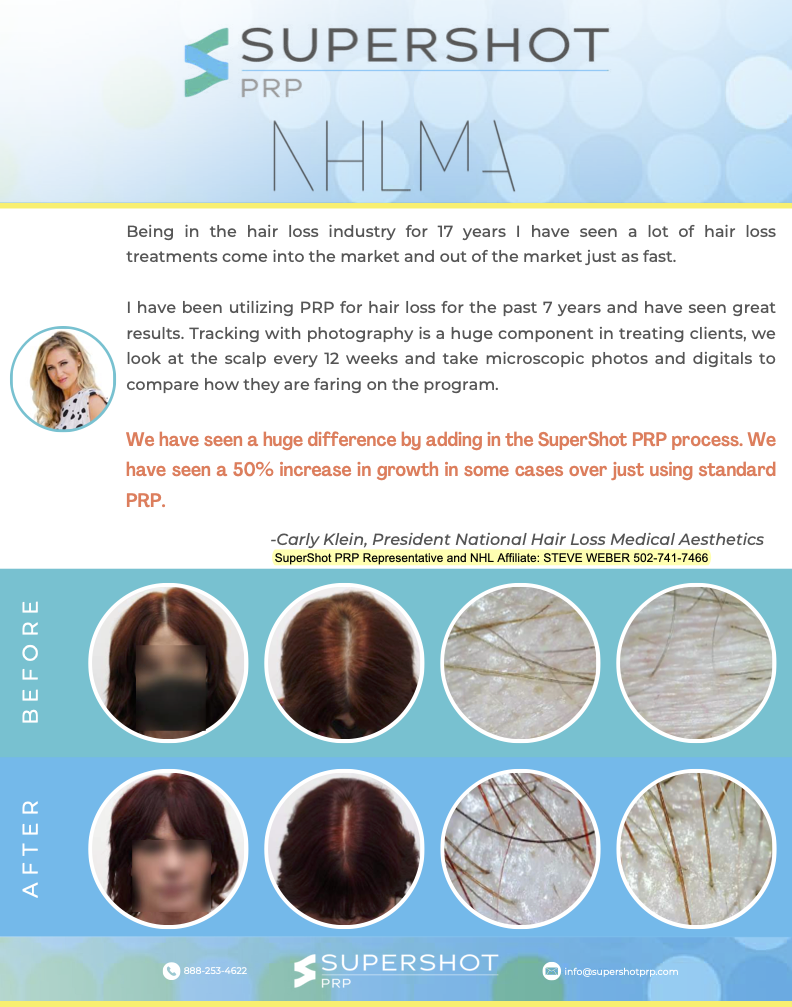 Download SuperShot® PRP Product Sheet
Download SuperShot® PRP Product Brochure
---
* The statements made in connection with these products (exosomes) have not been reviewed by the Food and Drug Administration, and the products' efficacy has not been confirmed through Food and Drug Administration-approved studies. These product are not intended to diagnose, treat, cure, or prevent any disease.