CAUSES OF HAIR LOSS:
Skin and scalp health greatly affect hair growth and quality.
Hair follicles can be damaged by chemical processing, poor nutrition, stress, environmental hazards, chlorine, and medications.
Damaged or miniaturized hair follicles cannot efficiently produce hair, and eventually they will die.
AQ Hair Complex+
Is designed to restore the normal growth cycle of hair follicles.
Has no known side effects (5+ years).
Treats both men and women with thinning hair conditions.
AQ Growth Factors are specifically selected to achieve maximum penetration and benefits to the scalp and follicle.
Treatment can be enhanced by clinical modalities.
AQ Hair Complex+ Hair Treatment Schedule:
Series of one treatment per week for first five weeks.
Rest period of two weeks (optional).
Repeat series of one treatment per week for 5 weeks.
Re-assess condition and results.  May be continued if needed.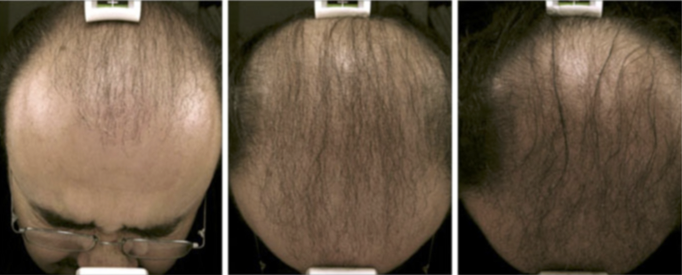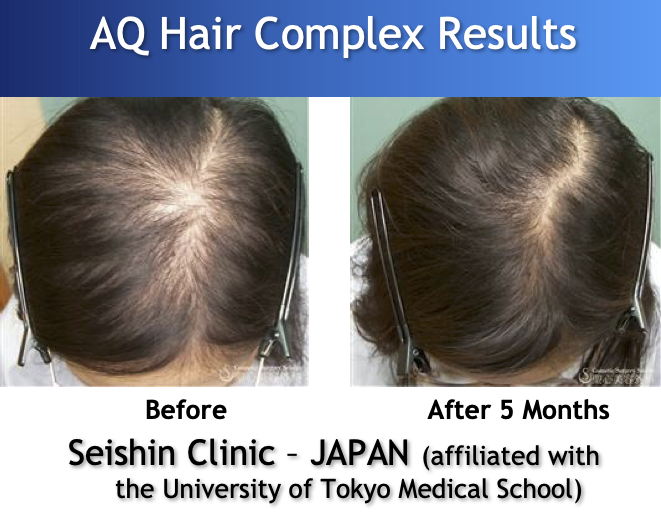 Download: AQ Hair Regrowth Presentation w/ Before & After Photos