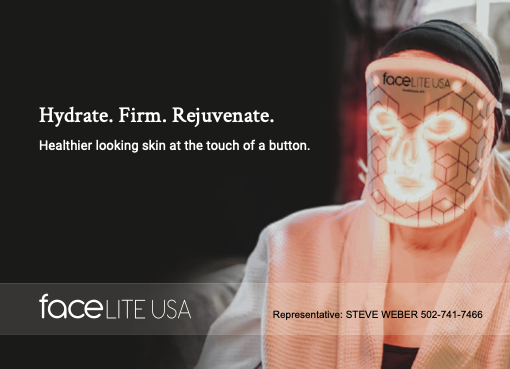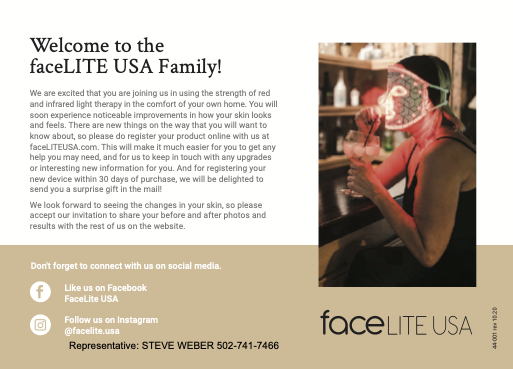 FaceLite is the #1 FDA 510k Cleared LED Skin Lite Series For The Face and Hands.
UNIQUE FEATURES:
CLINICALLY PROVEN, FaceLite is the first flexible home use device which is clinically proven to deliver the correct wavelengths and energy to promote collagen production.
DEVICE-TO-SKIN CONTACT so the mask sits directly on the whole face enabling more effective light penetration and enhanced results.
CUSTOMER SATISFACTION is between 95-98% of device users reported skin improvements and satisfaction with the results.
SOFT & FLEXIBLE MATERIAL is made of medical-grade silicone with a comfortable and adjustable head strap for heads of all shapes and sizes.
EASY-TO-USE FUNCTIONALITY enables FaceLite to change the face of LED therapy by offering professional grade treatments at home.  FaceLite is pre-programmed, portable and travel friendly.
ADVANCED LED TECHNOLOGY is the next generation LED utilizes two wavelengths from one diode and the ideal number of LED's to optimize the dose delivered.
Download FaceLite Product Brochure
Download FaceLite Client Brochure