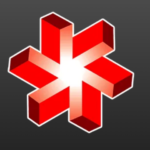 The Independent Energy Based Devices & Aesthetic Training You Need
The Largest Independent Clinical Laser and Intense Pulsed Light Training Program In The Country
MEDICAL LASER DYNAMICS PROVIDES IN-OFFICE TRAINING PROGRAMS
Many of our customers prefer to have us train them at their own facilities. Since 1990 our consultants have been providing in-office aesthetic medical consulting services. For many reasons, including cost savings, if a facility has more than one or two staff members who need training or consultation it is often more economical to have a consultant from Medical Laser Dynamics make a personal on-site training visit.
State Certification Training
STATE CERTIFICATION REQUIREMENTS & PROFESSIONAL EDUCATIONAL CREDITS
With this certification, you will be receiving instruction from one of the world's top experts on medical laser technologies and practices, Patrick J. Clark, CMLSO. Pat is the founder of MLD and has been active in clinical light applications since 1988.
---
* Be sure to ask us about the special Referral Bonus from the Aesthetic Concierge Group!
To contact Pat Clark call 888-363-7930 or click on www.mldynamics.com