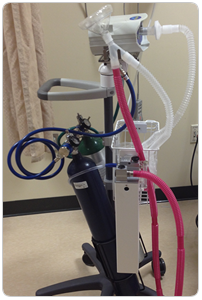 An Innovative Technology in Nitrous Oxide Delivery
A system that addresses all the needs of your o

ffi

ce sta

ff

AND the patient! 

Super simple and easy to use

Self-Administered by Patient

Quick Onset

Short Duration of Effect

Fixed 50% N2O & 50% O2

No need to read cumbersome regulators

Understand PSI conversion charts to guess when you need to change tanks

Warn you when either gas is running low with an audible and visual alarms
PRO-NOX offers superior infection control with our internal on-demand valve.  No attached parts that need to be wiped down that have a chance to break down or get lost, because all of the important working parts are located inside the small, state of the art mixer. 
Benefits of PRO-NOX 50% O2/50% N2O Analgesia
Proven effective & safe—used globally for decades

Patient administered—empowers them to respond to their pain & anxiety when they need it

Quick Onset—takes effect in seconds—immediate relief!

Short duration of effect—clears from body within minutes

Additional pain tool in your toolkit that is easy to administer

Can be used for the duration of any procedure where the patient has pain and anxiety

Speeds patient recovery allowing them to drive to and from their procedure

Non-invasive—easy to administer and set-up

Improves patient satisfaction scores

Low cost to use and minimal disposable cost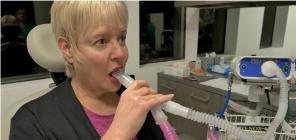 The 50/50 mix of Nitrous Oxide and Oxygen has been used around the world in labor and delivery for decades.  Come join the growing number of private practices and clinics around the world that offer the PRO-NOX Nitrous Oxide Delivery System to help ease pain and anxiety.    
Patients love the PRO-NOX because they control when to use the system, on a fully portable cart, allowing them to move between treatment rooms, while still getting the relief they need. The 50% N2O/50% O2 is an effective analgesic that provides quick pain relief and allows for quick recovery all while giving the patient a sense of control.   
Studies have shown that it is non-addictive for the patient for procedures, while delaying or decreasing the need for other pain medicine.  From Aesthetics, Dermatology, Plastic Surgery, Vascular, OBGYN, Orthopedics, Pain Management, Regenerative Medicine, Urology, Birth Centers, Hospitals, Surgery Centers and more, PRO-NOX is a great alternative for pain management.
PRO-NOX Aesthetic System
The easiest and best system on the market today.  Call us to learn how we can help YOU bring Nitrous relief to your patients!